TOM'S PAW PATROL PARTY
For All Those Who Love Paw Patrol
Welcome to my paw patrol blog

Off course! You are here to find some wonderful tips on Paw Patrol, aren't you? Planning to set up a birthday party in the Paw Patrol theme? Well you have come to the right place then! Why not get started with the Ultimate Guide To Organize a Paw Patrol Party first? Or maybe visit the blog section of this site? Or off course you can even contact me directly through the contact for on this site! Yes, do whatever it takes to organize an awesome Paw Patrol Birthday Party! After all, a birthday party just comes once a year, and you don't want it to be a forgetful event, do you?

So take action now, and start reading the Guide To Organizing A Paw Patrol Party first. Make use of the free templates and suggestions to ensure a successful Paw Patrol Birthday Bash!

---
Powered by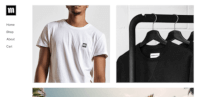 Create your own unique website with customizable templates.